Sponsor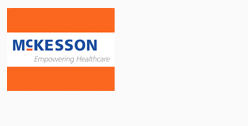 Have crucial conversations. Hold yourself and other leaders accountable. Address systemic disenfranchisement.
Deep Dive III closed out a year of powerful Thought Leadership Forums on September 9 and 10 in San Francisco. Hosted by McKesson, the discussion centered on thought-provoking subjects, giving attendees time to voice their thoughts and questions about how to address society's biggest issues.
Developing Inclusive Leadership
San Francisco-based nonprofit Net Impact has a plan to progress discussions on race: train fearless student leaders from colleges all over the country to be able to lead these conversations on their campuses. The new program, called Get REAL, will be launched at the organization's annual conference this November in Seattle, WA. Liz Maw, CEO of Net Impact, and Harris Bostic II, Chief Programs Officer, spoke to Deep Dive participants about the Get REAL initiative and how corporations can be a part of the process. There were opportunities for attendees to ask questions and offer ideas on how to ensure the success of the program.
Starting the Conversation
Another innovative initiative comes in the form of Jose Antonio Vargas' and Alejandra Campoverdi's #EmergingUs website. The site will be launching this fall, displaying a collection of stories about groups of people that represent controversial fringes of society from the founders of #BlackLivesMatter to transgender men. Vargas and Campoverdi shared their personal stories before discussing #EmergingUs and believe that storytelling can break down barriers and open up opportunities for effective conversations across identity lines.
Harry Thomason, who many would consider a storytelling expert, shared his journey from high school football coach and art teacher, to famous director. The creator of shows like Designing Women and the Bill Clinton documentary The Man From Hope, Thomason demonstrated the power of engagement through storytelling to the Deep Dive attendees who couldn't help but ask questions about his extraordinary journey.
Demonstrating Perseverance
The Deep Dive participants gathered to hear Ambassador-at-Large Deborah Birx, MD, speak about her life and her work trying to eradicate HIV/AIDS. Her career as an immunologist and 33 years in the military have provided her with insights that were deemed useful to those in the diversity and inclusion field. To be an immunologist fighting the world's most deadly virus requires a great deal of determination and a willingness to acknowledge and celebrate successes while also learning from mistakes.
Each Deep Dive in 2015 offered a variety of perspectives on several different subject areas. The presentations and discussions were a reflection of the topics that most interest D&I leaders and what True Blue Inclusion believes will be prominent in the future. At this year's final Deep Dive, we offered a glimpse of what can be expected in 2016. True Blue Inclusion will continue to support diversity leaders in the work that they do at their companies and organizations while providing new and innovative ideas and research. We hope you're ready to join us for a year of wonderful opportunities!