On Thursday, October 22 True Blue Inclusion hosted the D.C. premiere of a film called Am I: Too African to be American or Too American to be African? The film directed by Nadia Sasso, a Ph. D student in Africana Studies at Cornell University, examines the unique experiences of the children of African immigrants to the U.S. Nadia, herself the child of parents from Sierra Leone, gave outsiders a rare glimpse of a community and an identity that are not often understood.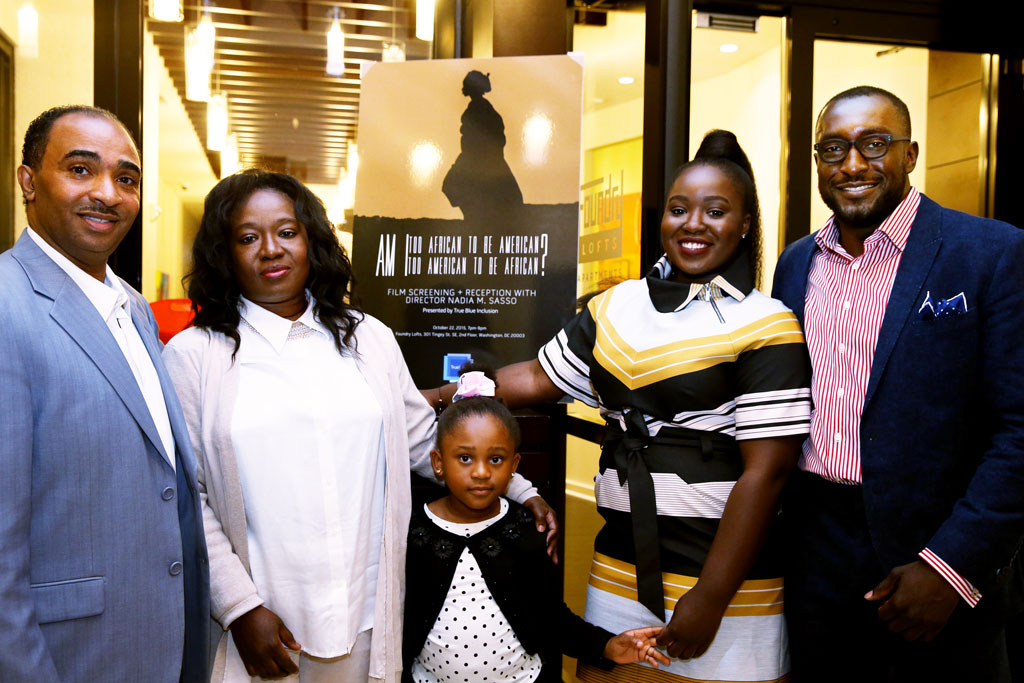 True Blue Inclusion reached out to Nadia a couple of years ago to be a Deep Dive speaker when we heard that she was working on Am I. Her work appealed to us because of its focus on identity and how it's shaped by society and personal experiences. True Blue Inclusion has long been exploring identity, how it's expressed in the workplace and how that expression influences productivity and progress in the workplace. We're not interested in discussing diversity for the sake of diversity or being politically correct; we're interested in supporting D&I leaders in their quest to make their workplaces more inclusive. After all, the word "inclusion" is in our name.
Along with identity, Am I touches on the unique experiences of dating, going to work and school, visiting ancestral homelands, and code switching (when one changes the way they speak to what they feel is appropriate for a particular social setting) among other things. Seeing the film, one definitely gets the sense that the first generation identity is a complex, in-between identity where the individual grows up with a foot firmly planted in two different continents. The story begins with a familiar narrative, where the child is raised in their parents' culture. When they begin going to school, they often seek to fit into mainstream American society so as not to stand out amongst their peers. When they return home they return to the familiarity of their culture including the language, food, clothing and religion. It is truly a life of dual experiences.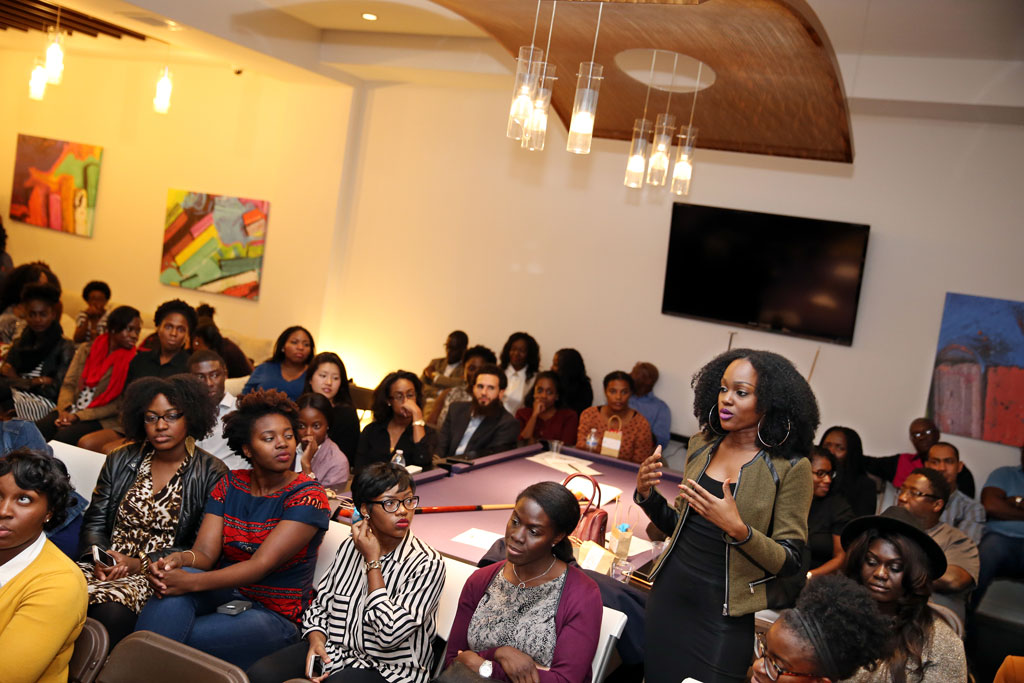 Growing up in this dual life can make things complicated and play an important role in how one's identity is shaped in the future. Some first generation kids become adults who embrace either more of their African heritage or more of the American culture and yet others successfully balance both of those cultures with pride. As an African American this context is new for me, though some of the struggles of fitting in are familiar. Growing up, I attended many different schools in several different cities and states; sometimes I was the only Black student in the class and even in the school. I often found myself hiding aspects of my identity and culture from peers rather than trying to explain my differences. My skin color in many cases shaped the way I was treated before I even spoke, so why worsen it by embracing my heritage or unique interests? As most of us know, growing up and deciding to "be yourself" takes a lot of courage. I know now how important it is to encourage authenticity; that's what creates the magic of diversity.
Unlike Nadia and other first generation children, I was privileged as an American who more or less adhered to American mainstream culture and went home to a typical American suburb to live in a typical American household, with just a hint of the African American heritage that I belong to. I don't have the privilege of knowing where my African ancestors are from; as far as I know my ancestors are from Georgia, Texas and Delaware. I may have been teased about my braids and barrettes, but never my clothing, accent or food on top of that. That being said, there are enough similarities across the African diaspora to facilitate positive discussion. For some reason that's not really happening, and there are tense divisions between people of African descent all over the world. It is Nadia's hope that her film and future projects will assist in creating effective dialogue.
When the film ended, a Q&A session commenced where attendees thanked Nadia for making this film and shared their own personal experiences as first generation kids before asking questions. Some of the questions touched on:
How first generation parents can raise their children in a way that keeps their African heritage alive;
Nadia's choice to study Africana studies as a means to get a full picture of the global diaspora;
The terse relationships between Africans and African Americans and what makes one truly "African" American.
Nadia and one of her cast members answered their questions as best as they could, using insight from their own personal experiences. Nadia's young daughter even jumped in once in a while, making for a more entertaining evening. Answering the final question became a battle between a man in the audience who was an African immigrant and African American audience member. It was all in good fun, but this volley, as deep as it was, threatened to take over the rest of the evening so I encouraged everyone to continue such discussions amongst themselves during the reception. Everyone paired up and grouped up to continue conversations brought on by the film and Q&A session while others started new ones.
As guests left, they thanked True Blue Inclusion for providing an evening of connecting and thoughtful dialogue. We look forward to further engaging people in conversations surrounding a number of aspects of identity in society and in the workplace.