Sponsor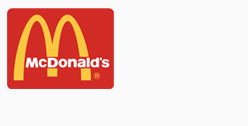 True Blue Inclusion's second Deep Dive of the year was hosted by McDonald's and focused on several core themes of significance.
Race and Social Justice
Wendy Lewis, Senior Vice President of Diversity and Strategic Alliances at MLB, and Susan Stith, Senior Director of Diversity Human Resources at Express Scripts, candidly discussed their efforts. In the face of potential #BlackLivesMatter protests during 2015's Opening Day in Cincinnati, OH, Lewis worked with other MLB executives and Cincinnati community members to organize a conference called "All Lives Matter: A Social Justice Dialogue of Faith, Community and Baseball." It created a dialogue among business leaders, community activists and faith leaders and assured the city that MLB is paying attention and wants to help it move towards a better future.
At Express Scripts, headquartered in St. Louis, MO, Susan Stith worked with Ferguson community leaders to create a guide to address economic, educational and pipeline disparities. Stith hopes that the document, with maps highlighting neglected neighborhoods all over the country, will spark dialogue and action led by diversity leaders at companies all over the U.S.
Communication
Michael Skolnik, President of GlobalGrind.com, an online hip-hop and activism magazine, spoke on the drastic changes that have been made in the way people communicate. He described turning to Twitter to get the details of an incident he was witnessing firsthand. The impact of this "real time" communication on smartphones has proven to be powerful, shaping discussions and social movements faster than ever before.
Identity
Jie-Song Zhang, a cultural strategist and colleague of Skolnik's, and Dr. Justin Gest, Assistant Professor of Public Policy at George Mason University, discussed the complexity of identity. Zhang focused on the importance of inclusion and how it shapes the way people identify and act. Dr. Gest provided a more academic understanding, explaining the concepts of "essentialisms," or basic understandings that people tend to have about different identities. Because there are a set of commonly known ideas about identities, "essentialisms" are used by people to judge others and determine how they should act around that person or treat them.
The True Blue Team also updated the research from their True Colors: Identity, Labeling and Global Colorism report released earlier this year.
As True Blue Inclusion continues to build its relationships and research opportunities, the company encourages you to reach out to Catherine Smith for with any questions or requests for further information.