Sponsor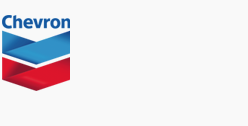 Have crucial conversations. Hold yourself and other leaders accountable. Address systemic disenfranchisement.
True Blue Inclusion's last event of 2014 was a collaborative forum hosted by Chevron South Africa. Recognizing the lack of Black South Africans in executive leadership roles Shariq Yosufzai, VP of Global Offices of Diversity and Ombuds at Chevron, reached out to the True Blue team to create a space where insightful and innovative discussions could happen.
The first day began with a panel discussion hosted by Intel, another major firm True Blue works with. Titled Understanding and Bridging the Divide: From Girls to Women, the discussion focused on the specific barriers that Black girls and women face in reaching leadership roles within all industries. Catherine Smith, Founder and President of True Blue, moderated. Panelists included: Videsha Proothveerajh, General Manager of Intel South Africa; Jo Ann de Wet Senior Director of Operations for McDonald's South Africa; Lindo Mandela, Director of Stakeholder Relations at Mandela Legacy; and Charity, Thato and Bongintando, young ladies from the Mandela Legacy school program. While the young ladies impressed everyone as they spoke about their dreams, goals and drive, Videsha, Jo Anna and Lindo talked about the importance of mentorship, attracting young talent and encouraging young women to voice their concerns.
The next two days, led by Chevron, brought forward very powerful speakers. Two were Dr. Sabie Surtee from HERS-SA and Dr. Martin Hall from the University of Salford. They collaborated on research in 2009 that identified the conditions of the Western Cape that keep Black South Africans disenfranchised. With the data they collected, they were able to discuss ways to build and support talent pipelines for Black South Africans that also recognize diversity of talent. Dr. Adam Habib from the University of Witwatersrand delved into the barriers surrounding the development of strong, sustainable talent pipelines including the lasting damage of apartheid.
The final day saw a panel of South African professionals and academics discuss the difficulties and hindrances facing Black South African women already in business positions. Songezo Zibi, editor of South African magazine Business Day, was the final speaker of the forum. He discussed the importance of accountability in moving forward. Without uncomfortable conversations, there won't be any progress. Long-term success in the development of talent pipelines depends on holding oneself accountable and having the courage to hold others, even those in senior leadership, accountable as well.
Breakout sessions for all the participants encouraged deeper conversations on possible techniques for building talent pipelines, as well as to combat the issues that have made it difficult in the past. Zindzi Mandela, daughter of Nelson Mandela, expressed that she was very impressed with the leaders in the room and with their willingness to take part in such important conversations.