Sponsor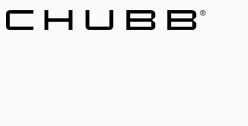 The first Deep Dive of 2015 took place in New York's financial district, at the headquarters of our host, Chubb Group of Insurance Companies. A welcome was offered by Chubb executives including Trevor Gandy, Senior Vice President and Chief Diversity Officer, and Paul J. Krump, Executive VP and President of Personal Lines and Claims, followed by the first speaker, Jamie Metzl.
Jamie Metzl, an author and Atlantic Council Senior Fellow, spoke on the impact that he believes the "genetics revolution" will have on diversity and inclusion. In the picture of the future he painted, he described a world where technology used to eradicate disease will be used to help people design their children and eliminate embryos with diseases and other "imperfections." With this terrifying image in mind, the participants invariably thought that one effect might be future parents choosing to eliminate darker skin colors from their children. While Metzl thought this was a stretch, many in the room believed that dark skin would inevitably be a trait deemed by future parents to be undesirable. In the end, everyone agreed that new developments point to the continued growth of genetic research and its importance will have a huge impact on society and will affect the work that diversity leaders will do.
The second day allowed the group to deepen previously held discussions, namely on the subject s of colorism, labeling and identity. True Blue Inclusion's initial research on the subject had been finalized and everyone in the room received a printed report. Yaba Blay, Ph.D., and Tanya K. Hernandez, Professor of Law, were panelists for our discussion on colorism. Dr. Blay delved into the world of identity and her examinations of how people of various shades and varying levels of African ancestry identify themselves, whether as Black or as otherwise. Tanya Hernandez spoke on the complex world of colorism in Latin America and the deeply ingrained color hierarchy that appears across the region. This insight was only reinforced by a brief presentation from True Blue member Walter Hurdle, Chief Diversity Officer at AIG, who presented an anecdote about high police brutality against Afro-Brazilians before proposing a thought leadership forum in Brazil next year.
Closing out the second day was Rosalind Hudnell, Vice President of Human Resources and Director of Communications and Diversity at Intel. She shared her thoughts and experiences since receiving $300 million in funding for D&I initiatives at her company. Hudnell described a truly unique situation, having a CEO who values the need for diversity and strong inclusion practices at Intel and who is working with her to see what Intel to do to reach parity. Since the announcement of this historical development in December, many things have changed, and Hudnell shared these things with the group along with her hopes moving forward.
With a large number of books, magazines and reports in tow, the attendees left with a left with a frightening, possible glimpse of the future and science's impact on humanity. On the other hand, they also left with a stronger grasp on the issue of colorism and the need to begin conversations in their own workplaces. At True Blue Inclusion, we are dedicated to pushing the envelope with innovative discussions as we move forward.