Sponsor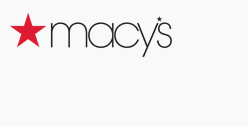 Using data, not anecdotes. Managing a crisis proactively. Assessing personal experience in colorism research.
True Blue Inclusion's second Deep Dive of 2014, hosted by Macy's in New York City, revisited the topics of colorism and predictive analytics while engaging everyone in a new area of crisis communication.
Dr. John Delery, University of Arkansas, and S. Shariq Yosufzai, Chevron, presented separately on predictive analytics. Both led lively discussions among attendees, guiding them to think about pros and cons of taking a statistical approach to diversity work rather than a more emotional, intuitive approach. Since it's a relatively new slant for diversity work, many had questions, comments and observations, specifically about the way that data has been used in HR offices for decades. One action item: True Blue Inclusion will be working with the University of Arkansas to develop a predictive analytics certification program for D&I professionals.
A new topic of extended conversation was crisis communications, led by Jeff Eller of the Jeff Eller Group. The principal advisor for GM's PR strategy, he brought real-world experience to the discussion. As a company releases diversity reports, it's important for D&I leaders to know how to navigate through many audiences and stakeholders, and to also effectively present their plan for moving forward and improving.
The last and most personally engaging presentation came from Dr. Marci Eads, who presented once again on the subject of colorism. Many participants recounted stories about their own experiences or those of their children. With this topic comes some pain, and many of the attendees were left wondering how they could begin such a conversation at their companies. Juxtaposed with the earlier recommendations on hard data, it was challenging to consider how to address colorism without personal narratives being a part of the conversation.
Comments:
"If we don't have the right people we're not going to be able to make the right innovations."
"You have to understand what you want to predict and how you want to predict it."
"The minute we take our foot off the pedal, we start to backslide."